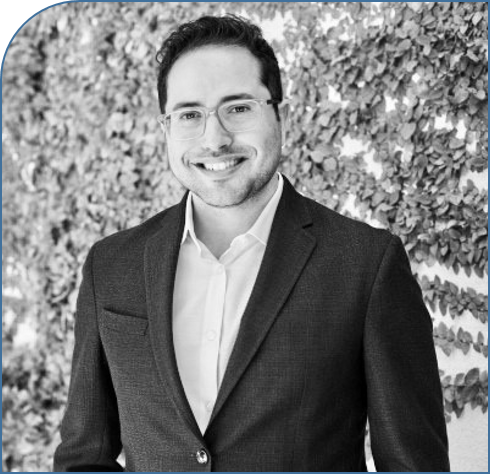 Bassil G. Madanat is Of Counsel at Ruttenberg IP Law. A registered patent attorney, Bassil's work focuses primarily on IP strategy and due diligence for large and small businesses in a wide range of industries. Bassil's strong record in offensive and defensive IP litigation also positions him to provide a more comprehensive and proactive approach to each of his client's IP matters. Notably, Bassil has successfully resolved a number of high-stakes cases involving inventorship disputes in the biotechnology, cybersecurity and telephony sectors.
Separate and apart from his work with Ruttenberg IP Law, Bassil also advises businesses and individuals on IP matters through his own firm, MAD IP, A Professional Law Corporation. MAD IP is not affiliated with Ruttenberg IP Law. More about MAD IP can be found here: www.madiplaw.com.
If you would like to reach Bassil directly, please email him at bassil@ruttenbergiplaw.com.
Education:
Pepperdine School of Law, J.D.
Dean's List
Fellow, Geoffrey H. Palmer Center for Entrepreneurship & the Law in IP, Technology & Entertainment Law
University of California, San Diego, B.S. Physiology & Neuroscience, Provost's Honors
Universidad de Córdoba, Spain, Spanish Language & Culture, with honors (Study Abroad)
Prior Experience:
Law Clerk for The White House Executive Office of the President, Office of Science & Technology Policy under President Barack Obama
Judicial Extern for the Honorable Dana M. Sabraw of the United States District Court for the Southern District of California
Legal Affairs (Unscripted Assets), Fox Broadcasting Company
Admissions:
All California State Courts
Central District of California
Ninth Circuit Court of Appeals
United States Patent & Trademark Office